Latest News
There is always something happening at Albury Airport. From new routes, deals and airlines to future expansion plans.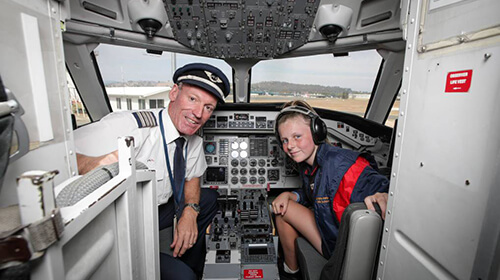 The Rotary Cub of Albury West partnered with Regional Express to give some deserving students the opportunity to fly.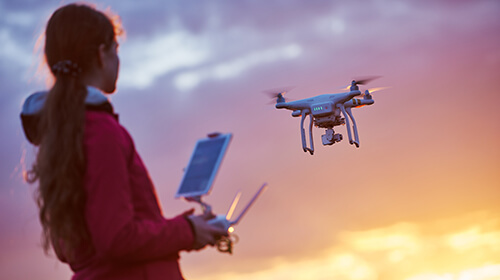 The drone safety rules vary depending on whether you are flying commercially or for fun. Let us help you understand what you need to know.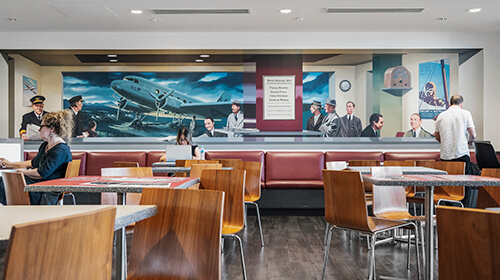 When you visit the Uiver Cafe and Bar, expect to do a double-take. One wall is a stunning trompe l'oeil mural, designed to trick the eye and create a sense of extra depth behind the café wall.